Though singer Justin Timberlake will celebrate two decades in show business this year, the world is nowhere near tired of him yet. Not even close.
In fact, we simply can't get enough from this surprisingly versatile, always talented man. After a 5-year hiatus spent starring in movies and working on other projects, Justin Timberlake finally returned to the stage with a crowd-pleasing performance at the DIRECT TV Super Saturday Night pre-Superbowl event.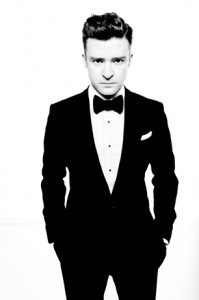 During the show, Timberlake took the audience on a tour of his musical career, playing fan favorites from previous albums like "Cry Me a River" "Rock Your Body" and "Sexy/Back". He even broke out a few dance moves reminiscent of his days as a boy band star. Fans were also treated to a funky cover of Michael Jackson's "Shake Your Body Down to the Ground" in homage to one of Timberlake's musical idols.
Timberlake also used this concert to debut a song from his newest album, "The 20/20 Experience". The song, "Suit and Tie," showcased Timberlake at his funky R&B best, clad in a dashing suit and tie and crooning before a 13 piece band and backup singers. In fact, we cannot stop listning to that aong while we play at top online casinos!
Timberlake reprised this performance at the Grammys, stealing the show with a sepia-toned broadcast of "Suit and Tie" in which Jay-Z again performed a guest solo. Grammy viewers were also treated to another new song, "Pusher Love Girl," as well as a taste of Timberlake's work as creative director for Bud Light Platinum during a commercial break.